Gladiator 3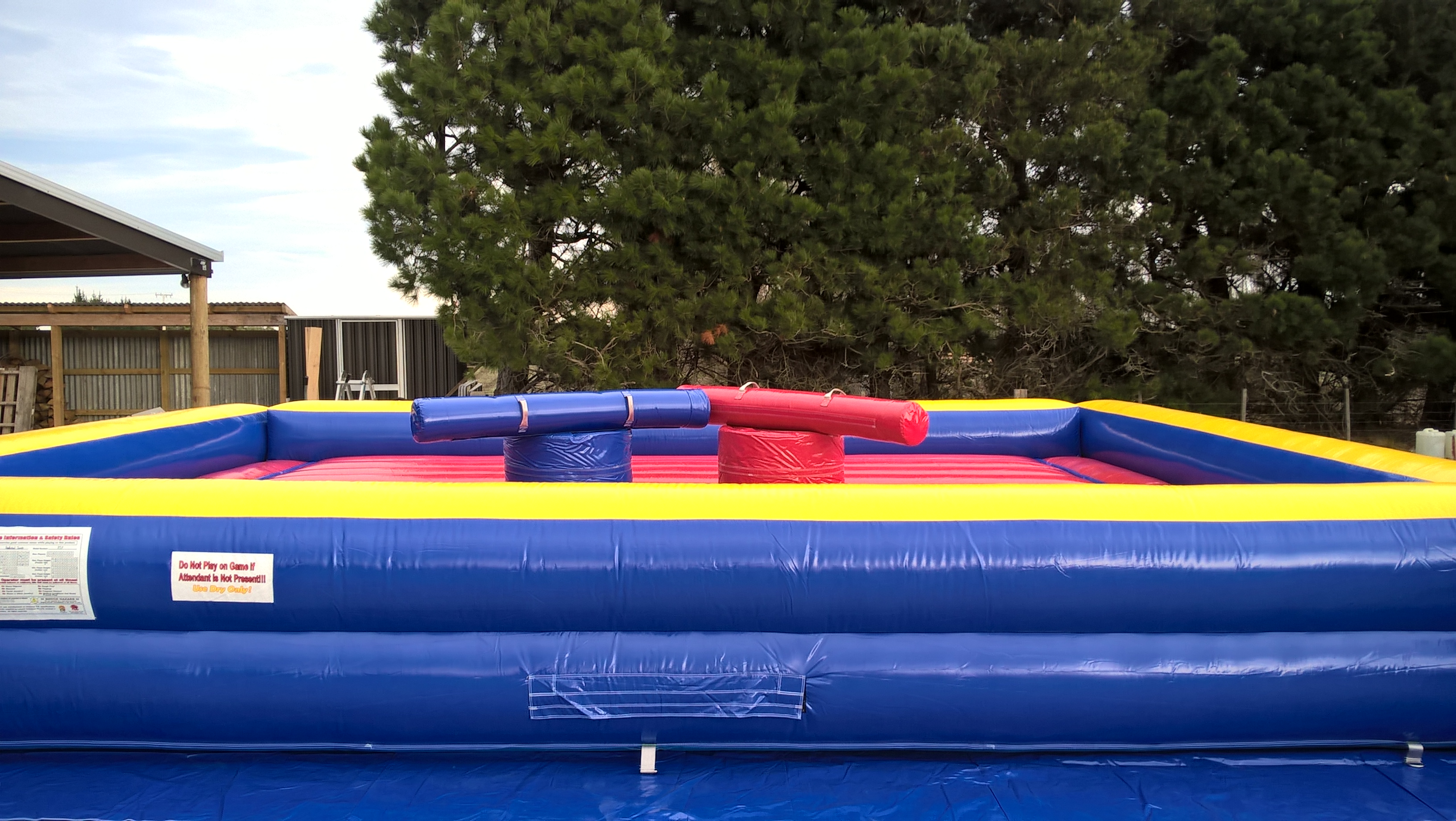 Challenging your opponent on the Inflatable Gladiator Duel is something everybody should try. Be a real gladiator by stepping up onto the podium and having a duel.
Best of 3 bouts finds the winner. Gladiator Duel is a firm favourite for users and spectators alike.
This unit is new for 2016.
Price: $360 + gst for a 4 hour hire
Requirements: 8m wide x 6m depth x 3.5m height(to swing batons)