Candy Floss
Candy Floss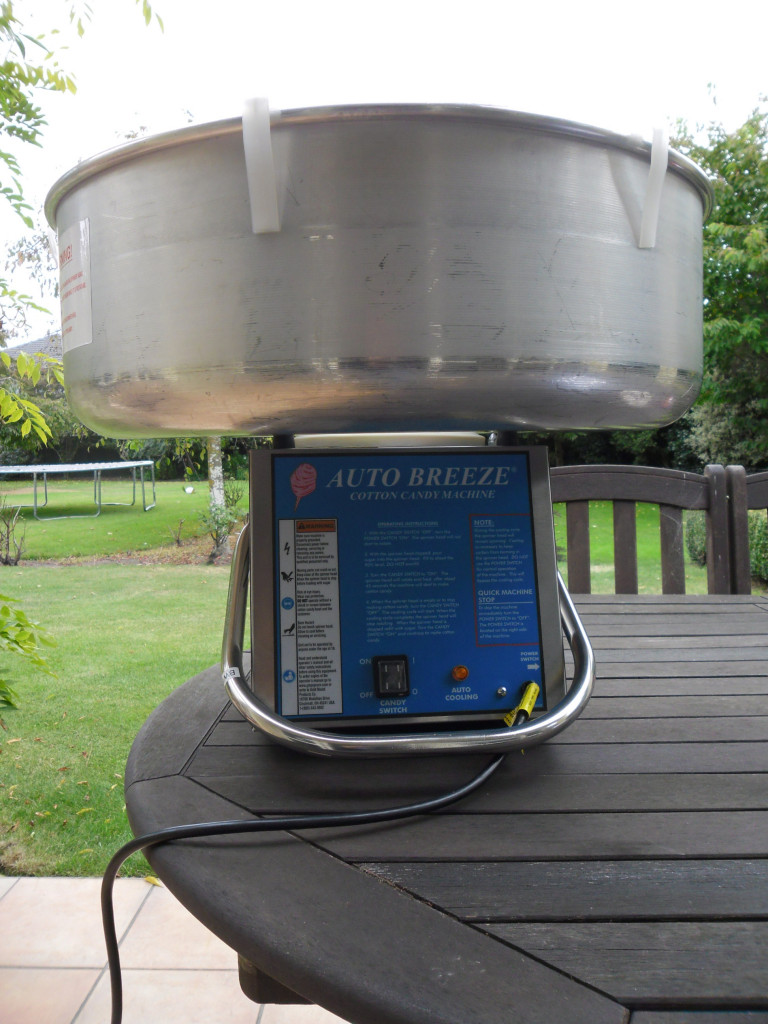 Our Breeze Candy Floss machine is ideal for large and small events alike.
If you wish to bag up the floss, we can substitute polythene bags for sticks and provide a bag sealer (free) for your use.
Please note that to preserve the life of the machines and help prevent damage due to burning, we now only hire out the machines with our premixed sugar.
We recommend using a low down sturdy table to sit the machine on, as the bowl sits quite high. It has operated many times from a normal trestle table, but requires a reasonably tall person to use this way. The sugar comes in sealed polythene bags, so a pair of scissors to cut off a corner would be helpful.
Price: $85 + gst for machine hire (customer to pick up)
Price: $35 + gst per hundred servings supplied ( 100 sticks, 3 kg of flossed sugar)
Power Requirements:Single socket (not shared with other equipment as the machine draws a large current)