Mickey's Noddy Train
Mickey's Noddy Train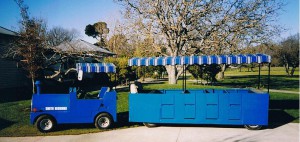 Mickey's Blue Noddy train is here! Ideal for large area events at schools, parks and lifestyle blocks.
Price: from $340 + gst for 2 hours hire. Call for details. Midweek discounts may apply for Kindies and charities
Requirements:drive on access to grounds and a large area to drive around on!